Alluded to in my previous post about building an iMessage app, I've been working on a software/art collaboration with the artist JG Debray. The project, Cheese, originated from a print of JG's that hangs on a wall in my apartment titled JG's 60 favorite Cheeses.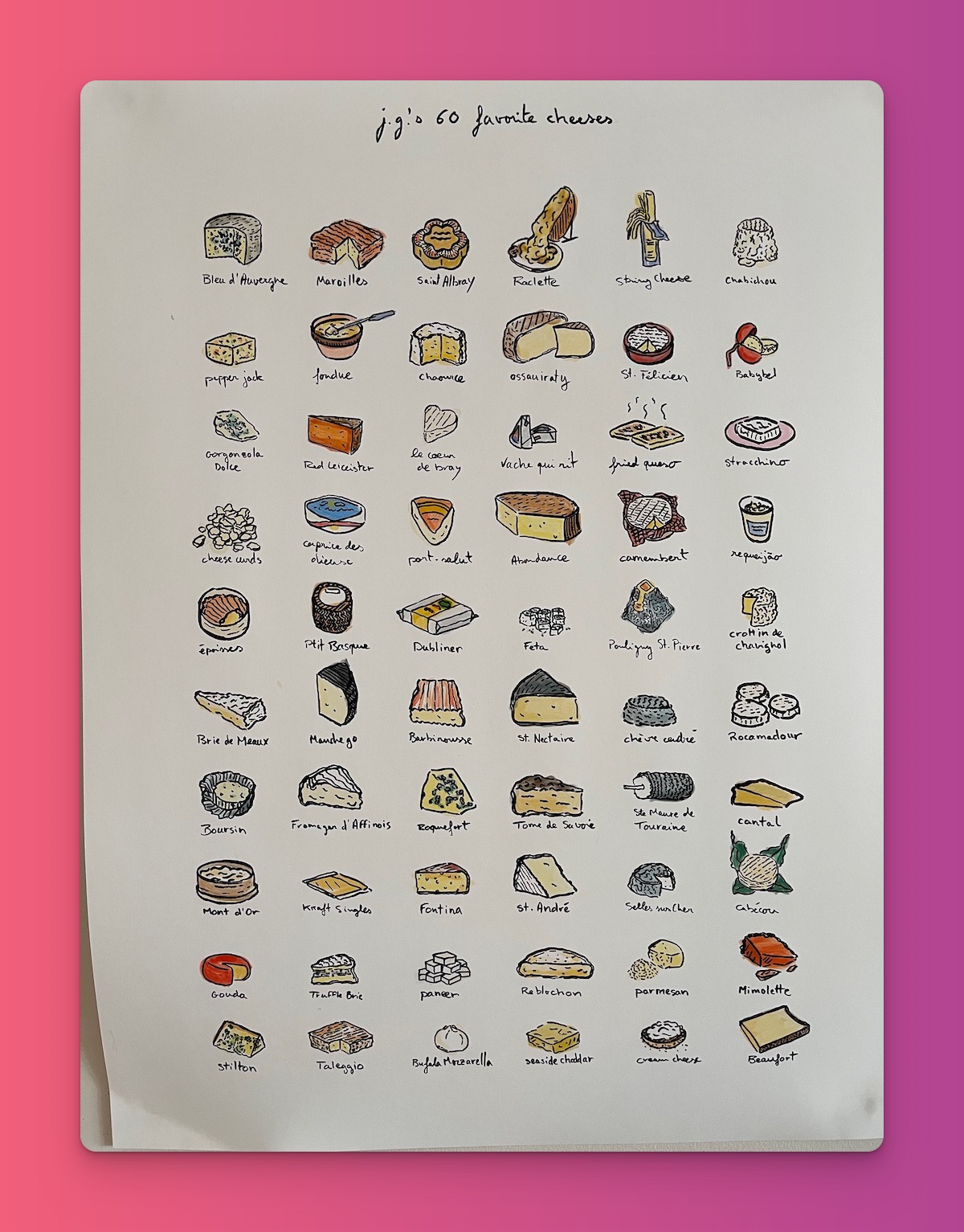 The original. I've been meaning to frame it.
I asked him if he'd be open to collaborating on making the work digitally accessible, and voilà! This project was born.
Cheese by JG, consists of a standalone iMessage app and a hand crafted website, featuring 60 hand drawn illustrations of cheese in all of it's various forms and styles. The app allows you to pair your cheese with the fine wine of conversation, with anybody on iMessage.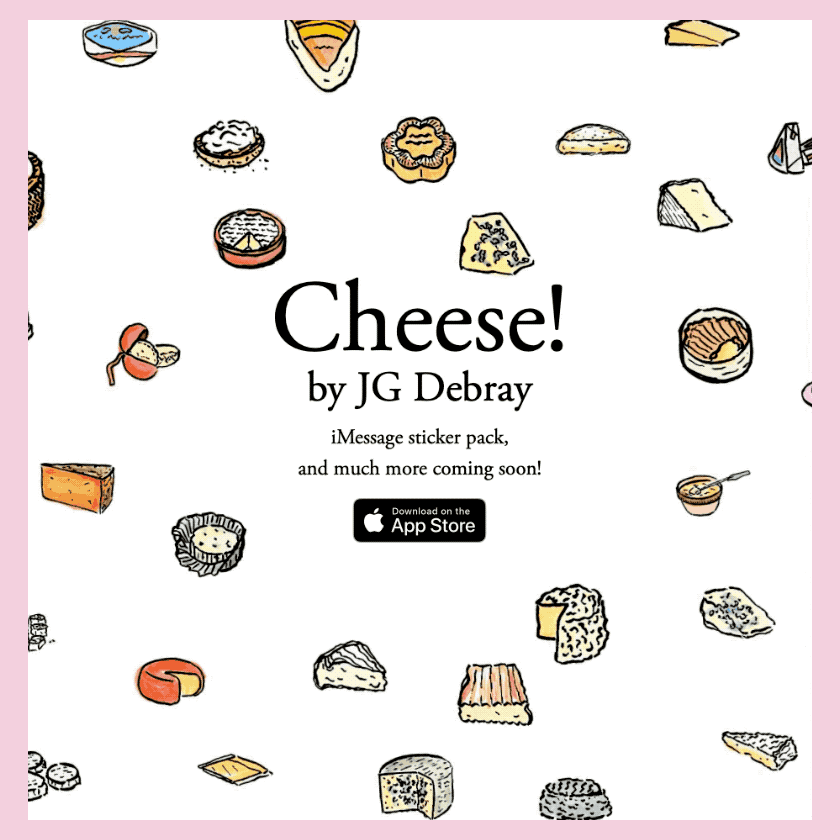 Look at that Cheese wiggle!
To view more of JG's work, visit his website JGDebray.com. To order a print of his work, or commission a painting, contact him directly at [email protected].